NOVA SCOTIA'S BEST PAINTING TEAM
We've built a reputation of one of the provinces top painting services by using only the highest quality Delux paints, and being picky, fussy and fastidious in every project. We easily handle:
We easily handle residential and commercial painting, Interior and exterior projects, deck care and maintenance as well as paint color consultation.
Whether you only need a fresh coat of paint, drywall & patchwork, small taping or kitchens, we can handle any project!
OUR PROJECTS
We're fanatics about the small details, and dedicated to the utmost professionalism.
As all-inclusive painting company, we use premium products and superior painting techniques
so that we can offer you an exclusive "ALL-IN" Painting Satisfaction Guarantee.
Check our a brief selection of some of our latest projects below:

ABOUT ALL-IN PRECISION PAINTING
We combine first class service with world class products.
All-in Precision reflects just that.  A total commitment to excellence.
All-in Precision Painting operates with full
workers compensation and workers liability coverage.
*Ask us about our 3 year interior and 4 year exterior guarantee.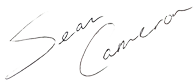 "He's not a good painter... HE'S THE BEST!."

I hired Sean to paint my house and he did a perfect job. He is not a good painter... HE'S THE BEST!
"Can't be recommended highly enough!"

Sean's company fits the name. His team was precise, easy to deal with and left cut marks that looked like they were made by a machine. Can't be recommended highly enough!


DON'T HESITATE TO GET IN TOUCH